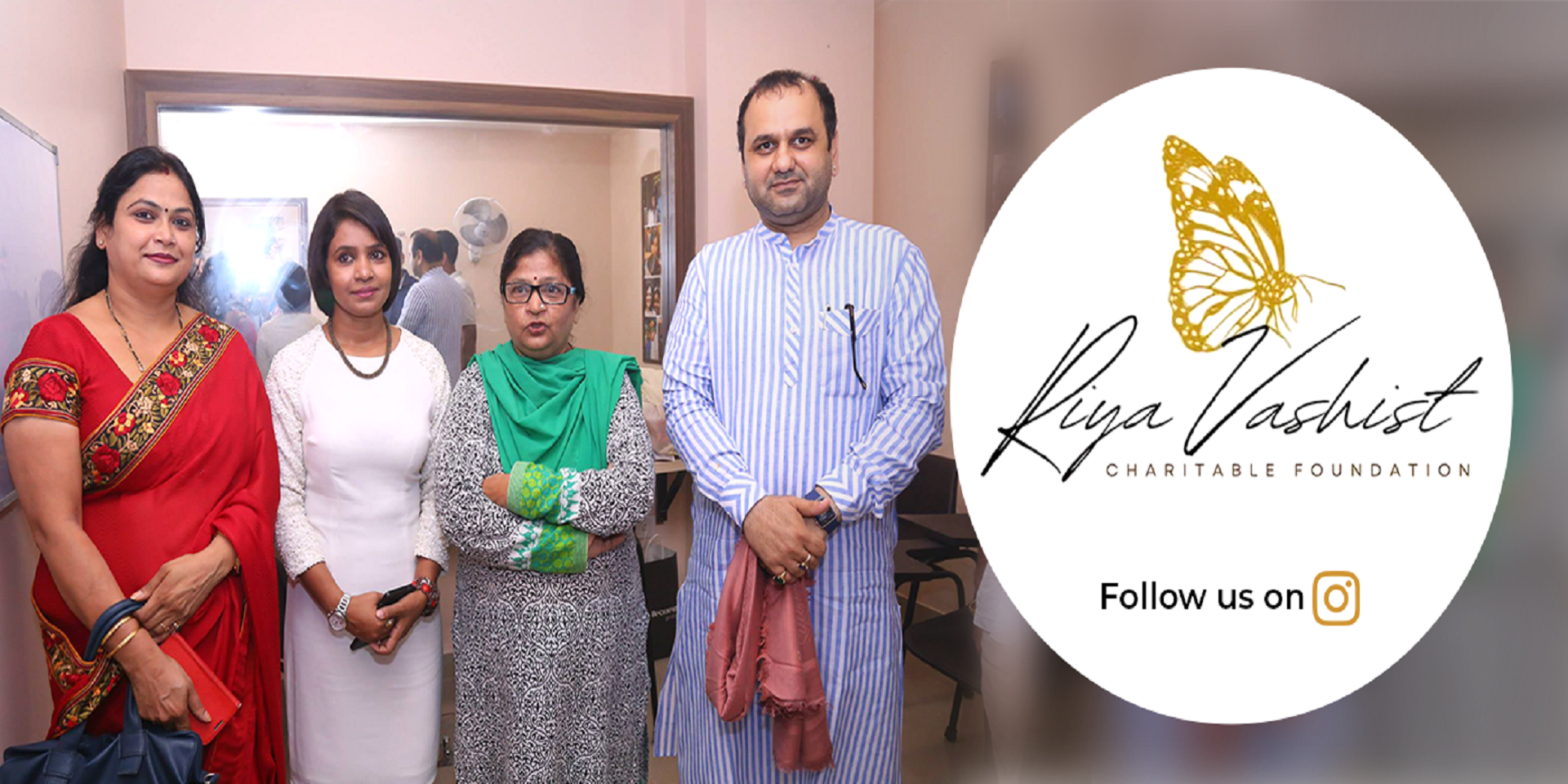 Welcome to Our Mission: Empowering Lives Through Education and Skill Development
At RIYA VASHIST FOUNDATION , we believe that education and skill development are powerful tools that can transform lives. Our mission is to create opportunities for underprivileged and deserving individuals to stand on their own feet, gain financial independence, and build brighter futures for themselves and their families.
About Us
We are a dedicated team of passionate individuals committed to making a positive impact in our community. We understand that many individuals face barriers to education and employment due to financial constraints and life circumstances. That's why we have made it our mission to bridge the gap and provide support to those who need it most.
Free Training for Underprivileged Students, transgenders , and acid attack survivors
2. Empowering Single Mothers and deserving students through scholarship
We offer free training programs to underprivileged students who have the potential but lack the resources to pursue higher education or skill development. Our goal is to empower them with the knowledge and skills they need to unlock new opportunities and achieve their dreams. Through our scholarship program, we provide financial support of up to 50,000/ to cover educational expenses, ensuring that no deserving student is left behind.
We understand the unique challenges faced by single mothers who are striving to provide for their families. To support these incredible women, we offer a one-month free beauty training program. This training equips them with valuable skills in the beauty industry, enabling them to pursue a career that offers financial stability and flexibility to balance their family responsibilities..
OUR IMPACT
Over the years, we have witnessed countless success stories of individuals who have benefited from our programs. Our alumni have gone on to secure stable jobs, start their own businesses, and create better lives for themselves and their families. We take pride in being a catalyst for change in our community and are committed to continuing our work.
GET INVOLVED
We believe that together, we can make a difference. If you share our passion for education, empowerment, and social change, there are several ways you can get involved:
Donate: Your contributions help us reach more deserving individuals and expand our programs.
Volunteer: Join our team of dedicated volunteers and make a direct impact on the lives of our beneficiaries.
Spread the Word: Help us raise awareness about our mission and the opportunities we provide.
At RIYA VASHIST FOUNDATION , we believe that education and skills have the power to transform lives. Join us in our journey to empower individuals and build a stronger, more inclusive community. Together, we can make a lasting difference in the lives of those who need it most