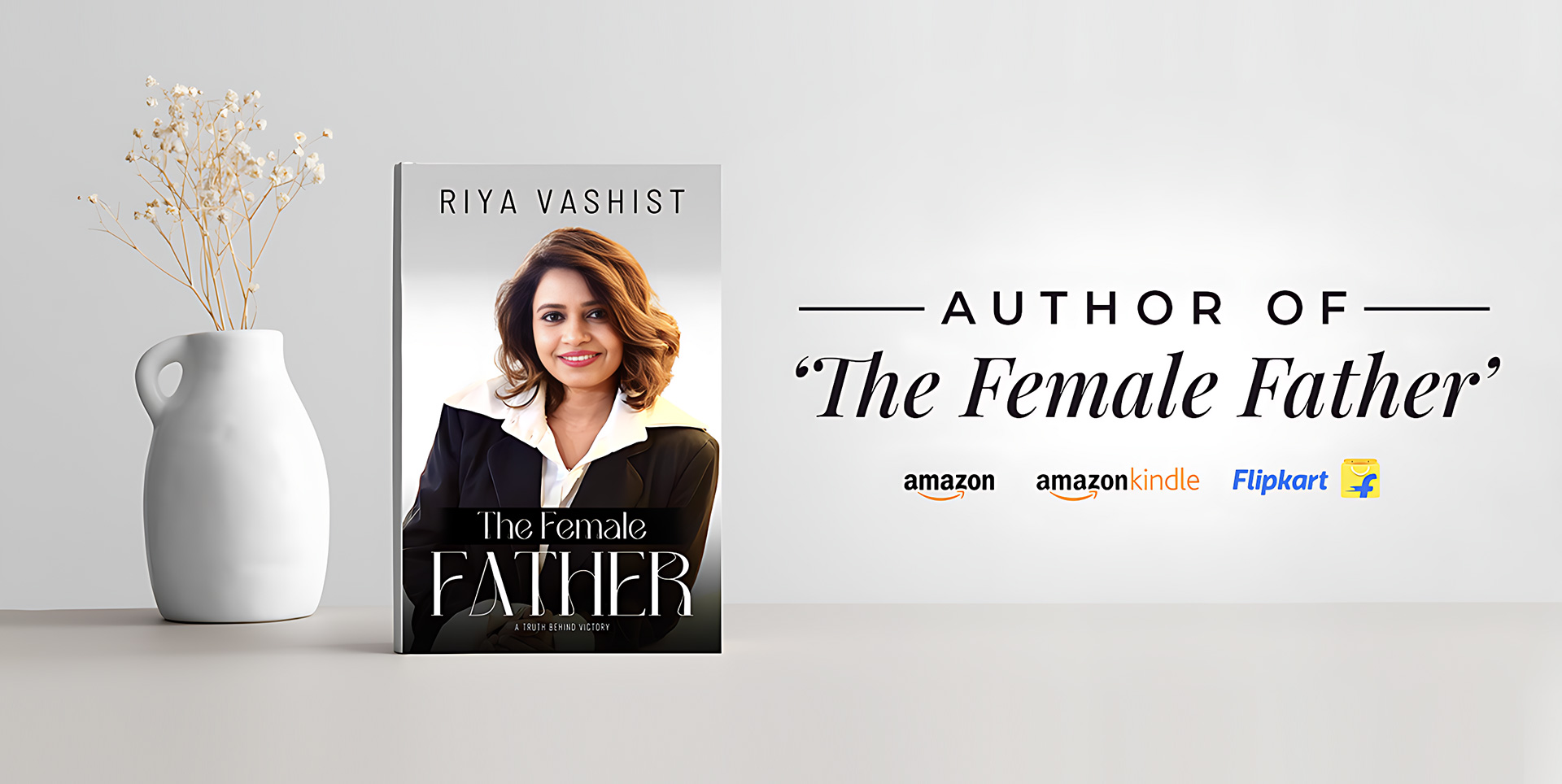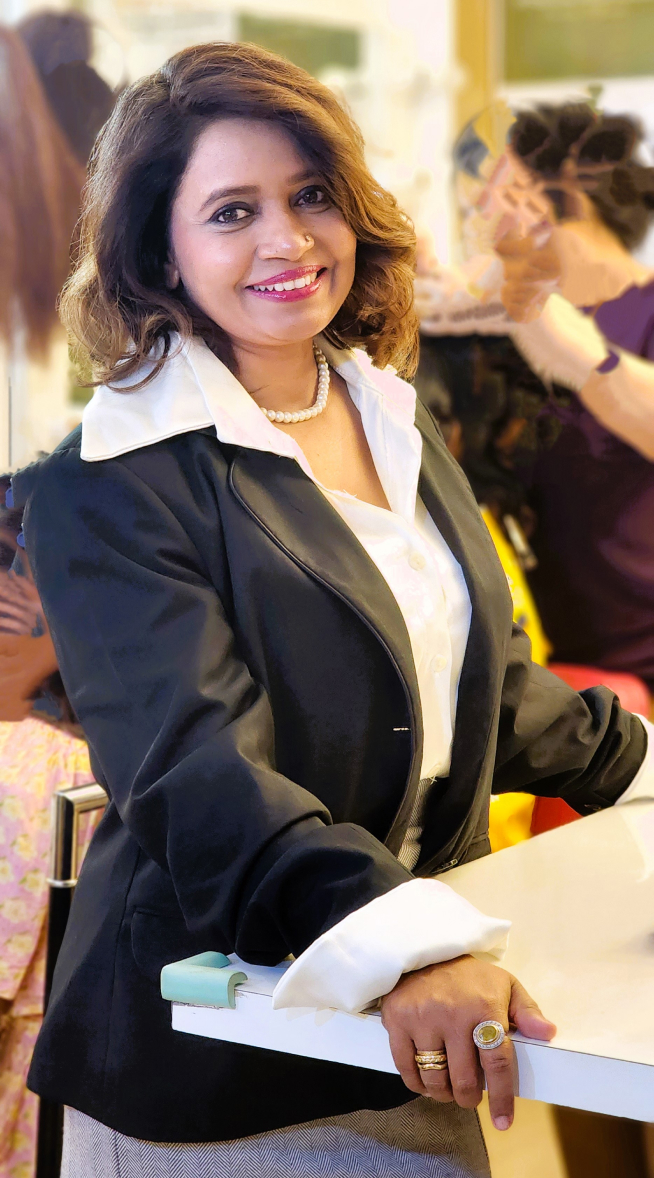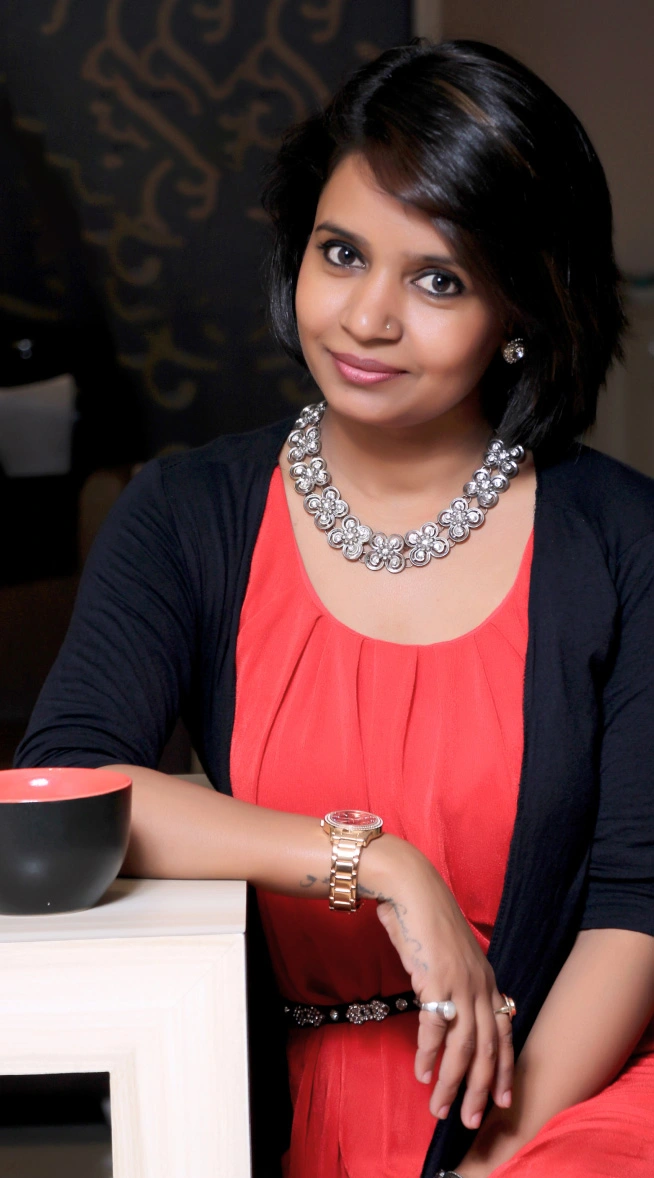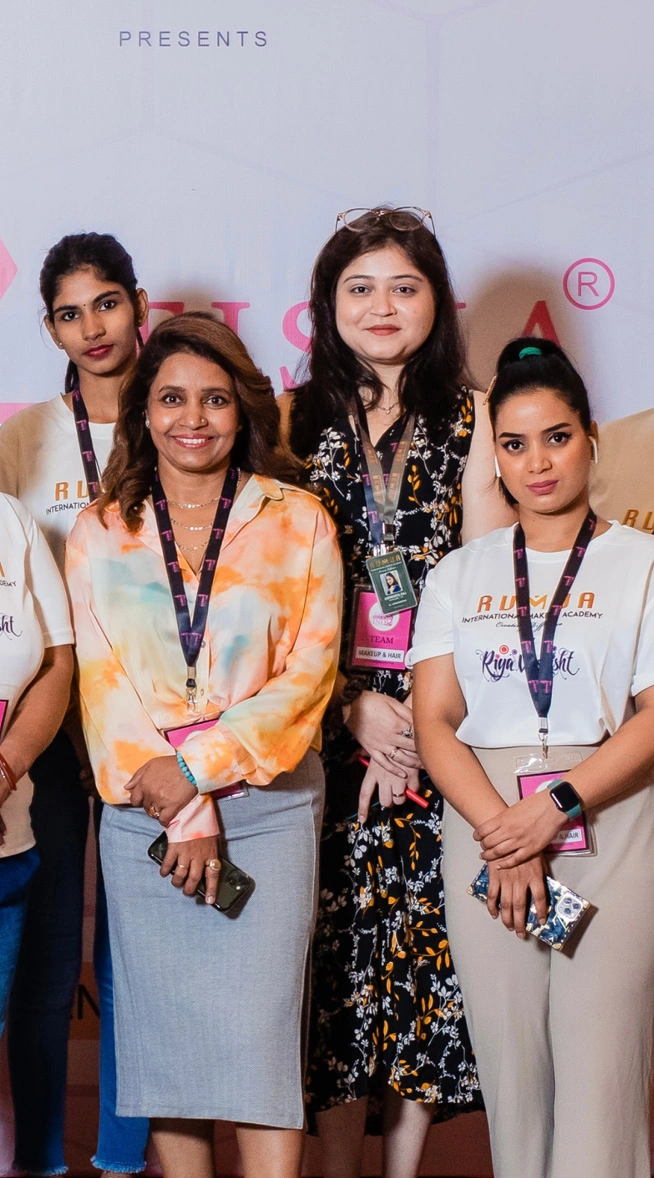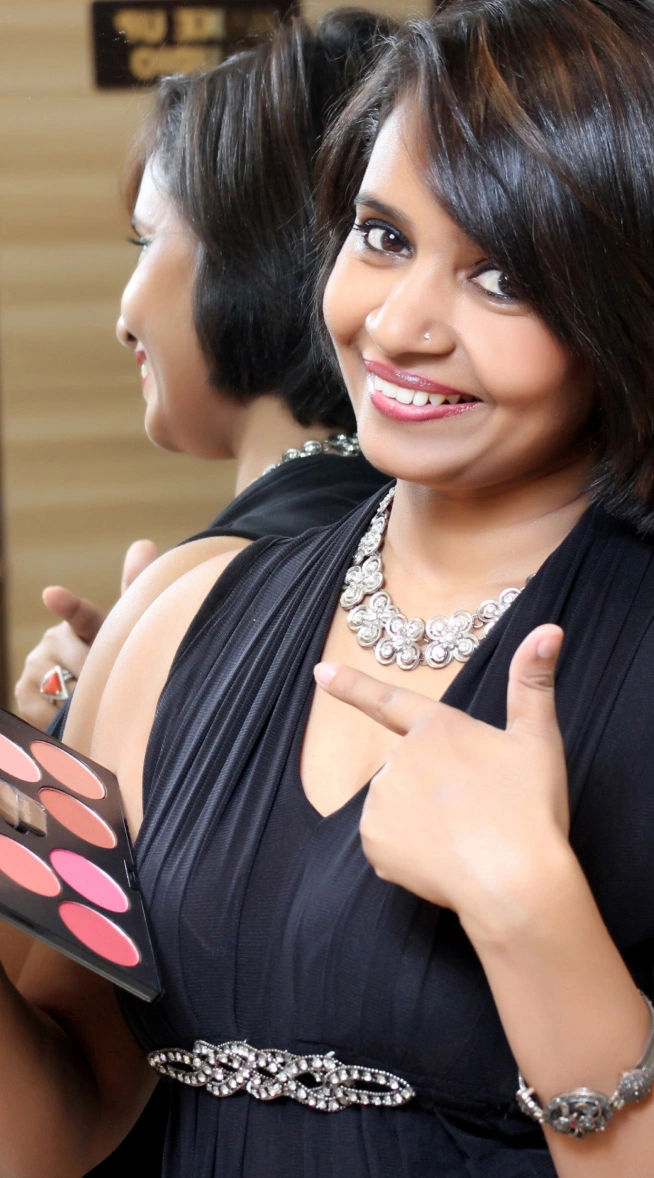 Meet Riya Vashist, a distinguished Celebrity Makeup Artist, Stylist, and Educator with international training from Hollywood United States of America, and a wealth of experience spanning over 20+ years . Riya has honed her expertise across beauty, Bridal makeup artistry, Celebrities Makeup, Film / Web series, Fashion/ Ramp Makeup, special effects ( SFX ), Character and prosthetics Fx earning her a reputation as a trailblazer in the industry. As the Founder and CEO of RVMUA International Makeup Academy P Ltd, RIYA VASHIST Foundation, and RV Sfx Lab (Prosthetic Fx Designer), Author of 'The Female Father' she is a force to be reckoned with in the world of beauty.
Riya's philosophy revolves around the enchanting power of makeup, and she captivates her audience with her diverse skill set. Graduating from the prestigious Cinema Makeup School in Los Angeles, USA, she has a solid foundation in Prosthetic FX and Special Effects. Her impressive career has seen her work on a variety of projects, from photoshoots and television to print advertisements, music videos, and fashion shows, as well as Bollywood blockbusters and independent films.
With a keen eye for detail and a passion for her craft, Riya has become the go-to makeup artist for brides seeking a professional HD makeup experience. She employs unique techniques while adhering to the technical aspects and essential elements of professional makeup.
Riya's repertoire includes character makeup, extensive makeovers, and professional HD makeup services that adhere to international standards. As a leading makeup artist and stylist, she effortlessly crafts looks ranging from minimal and subtle to bold and dramatic transformations.
Riya's accomplishments in the industry are vast, having worked with renowned actors and celebrities such as Shahrukh Khan, Sobhita Dhulipala, Shabana Azmi, Niti Mohan, Dipti Noval, Zeenat Aman, Gautam Gambhir, Saroj Khan (Late), Padmashri Kathak Guru Shovana Narayan, Manoj Bajpayee, Henhrich, Dirknannes, Zenia Starr , Praveez Moharoof, Shahrukh Khan, Worner, S. Sreesanth, Kailash Kher, Mahela Jayawardene, Kapil Dev, Ashish Nehra, Mahila Jayawardene, Andre Russell, Shaun Tait, Dinesh Kartik, Ajinkya Rahane, and numerous IPL cricket players. Her international collaborations include working with Hollywood actresses Rain Fuller and Isadora Cartocci.
Embodying the magic of makeup, Riya's transformative work has garnered widespread recognition across media platforms, solidifying her position as one of the most sought-after talents in the industry.
Shahrukh Khan
Sobhita Dhulipala
Shabana Azmi
Saroj Khan
Kailash Kher
Manoj Bajpeyee
Madhur Mittal
Shukhvindr Singh (Singer)
Neeti Mohan (Singer)
Basma wabha (Egyptian TV presenter)
Shekhar Suman (Actor)
Mona Singh (Actor)
Dipti Naval (Actor)
Rohit Roy (Actor)
Lalit Dubey
Neha Dubey
Meghana Naidu
Rakesh Bedi (Actor)
Sanjay Mishra (Actor)
Sham Masalkar (Actor)
Karun Dogra (Miss India Finalist 2013)
Shreiyeh Saberwal (Model & Actress)
Rain Fuller (Hollywood actress)
Isadora Cartocci (Hollywood actress)
Poormina Sharma (Miss Hyderabad 2013)
Zennia Starr Ann (Miss India Australia 2013)
Gautam Gambhir
Dirk Nanners
Praveez Moharoof
Henhrich
David Warner
Dinesh Kartik
Shrishant
Virender Sehwag
Mahela Jayewardene
Kapil Dev
Ashish Nehra
Andre Russell
Shaun Tait
Reicha Sharma (Mrs. India International & Actress)
Sharon Fernandez (Miss India International 2013)
Pooja Yadav (Mrs. Mohamed Kaif)
Natalia Hanzha (International Model)
Padamshree Shovana Nayarana (Kathak dancer & Actress)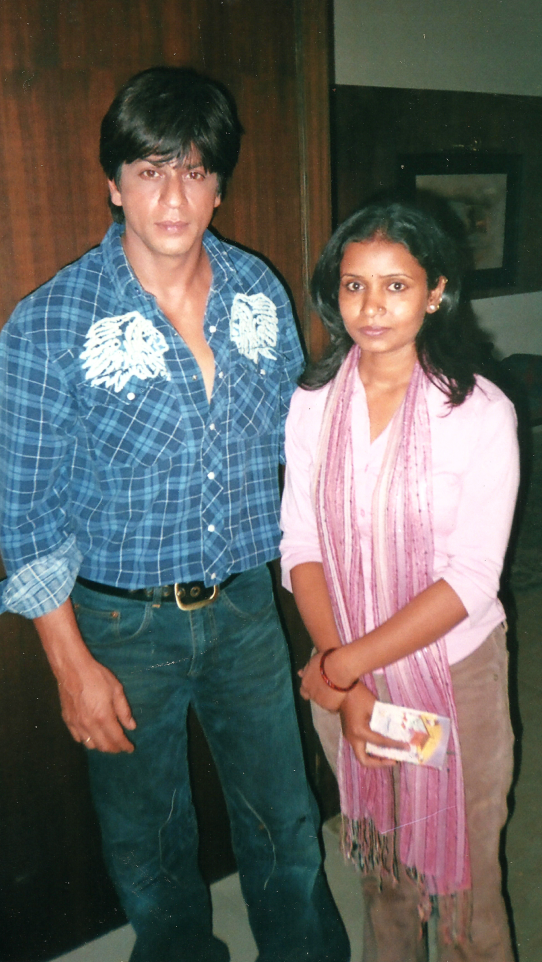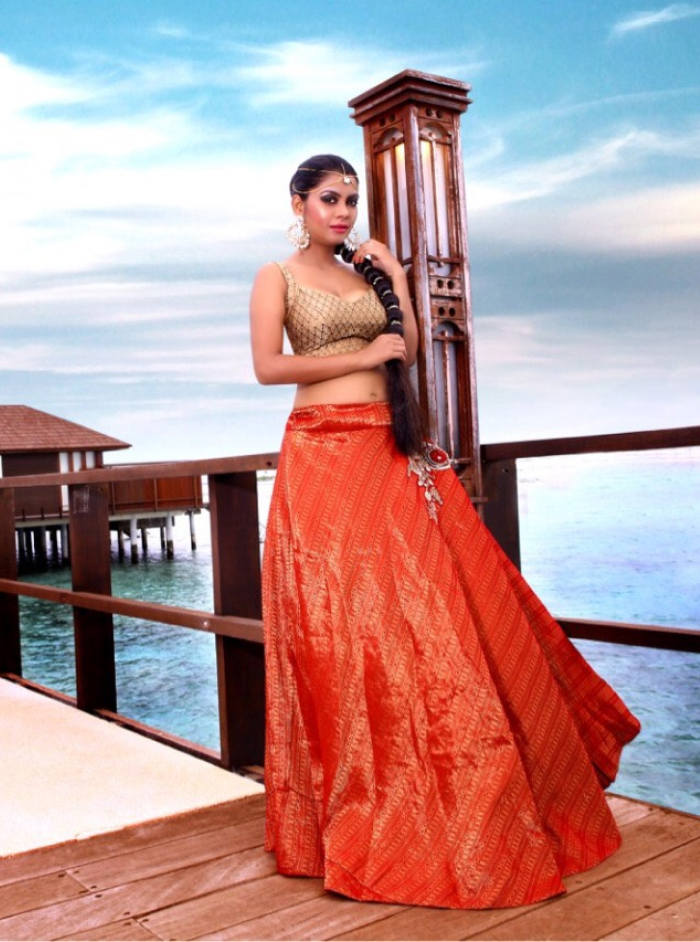 Miss Uttarakhand 2012
Music Video "Meharbaan" Sanjay Suri Production
Jabong Online Fashion Week 2014
Theatre "Brokenlmage" with Shabana Azmi
Hockey World Cup 2010 Cheers Girls
Calendar shoot "Fashion with Dates" 2010
(Sponsor) MakeUp and Hair for "Wine and Dine" Launch
(Sponsor) India Kids Fashion Week 2013
(Sponsor) India Kids Fashion Carnival 2014
Music Video "Diliwali Baatchit" Raftaar
Music Video "Meri maar ke chali gai" Rahul Dev
Music Video "Aaksh" Omdas
Theatre "Ek mulakat" Shekhar Suman & Deepti Naval
Theatre "Mr & Mrs Murarilal" Meghna Malik & Satish Kaushik
Theatre with Mona Singh & Rohit Roy
Tiska Miss and Mrs India 2021 and 2022 beauty Pageant
Miss and Mrs India "One in a Millions" 2022 Beauty Pageant
Times Fashion Week 2022
Dehradoon Fashion Week 2019
Stylize India Calendar shoot 2022
Panjabi Music Videos with Balvinder Billa
And so many more Fashion shows and Beauty Pageants
It's Time to wake up Rohan 2012 (Corn Festival Finalist Shortmovie)
Dulhan No.1, 2011 (Not released)
Project 103, 2013 (International Future Film)
Suniyata, 2012 (International documentary)
The Buddhist Monk, 2016 (Bollywood Feature Film)
Haaye Dil, 2015 (Bollywood Feature Film)
Muskurahate, 2016 (Feature Film)
Web-series Angle Priya directed by Sagar Sahay
Marksheet (Mahesh Bhatt direction) 2018
Aavartan-Padamshree shobhan Narayan 2018-2019
Yes papa 2021
Physics Wallah 2022
Jholachaap 2022
Aavartan 2021
Short film Panchakki
Haaye Dil (Yash Raj production, yet pending to release)
And Many Short Films and Festival Projects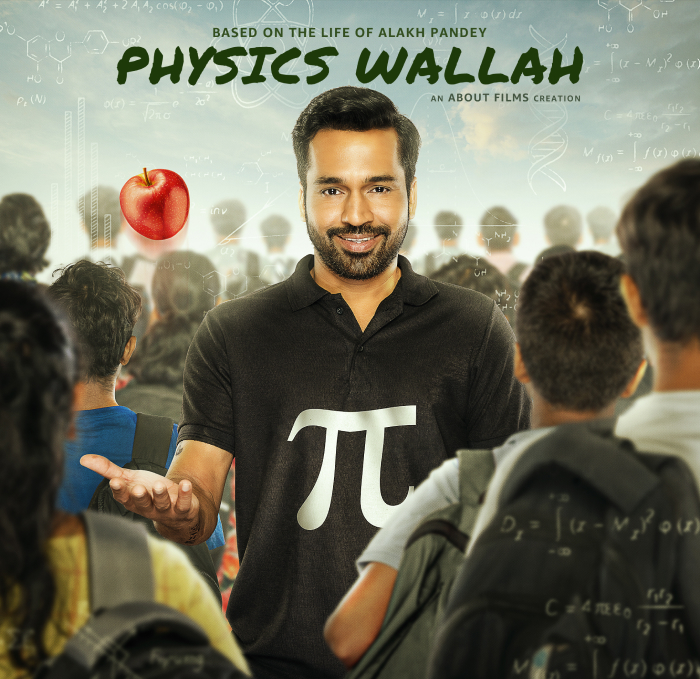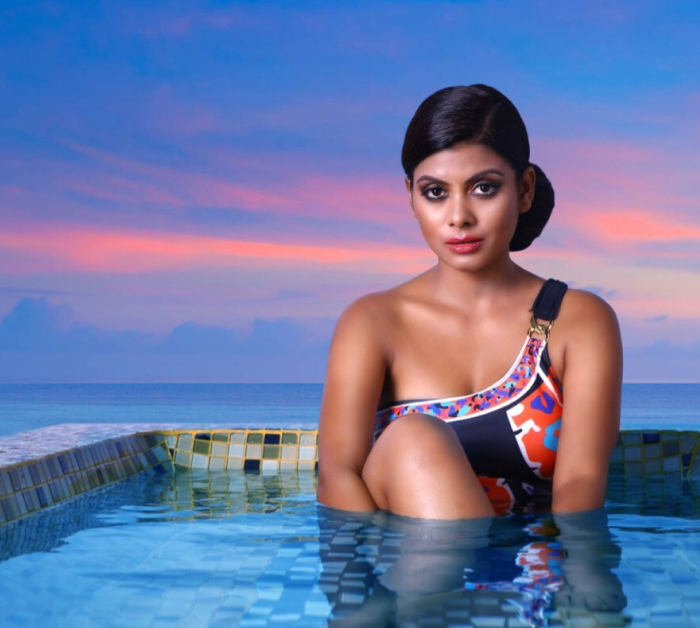 Commercials for TV & Print
Birla White 2007
Nokia in Jodhpur 2007
Kingfisher IPL 2010 & 2013
Panasonic
Ghadi Detergent 2013
Surf Excel 2014
Horlicks 2014
Carbon Mobile
Max Life Insurance
Airtel
Signature Soda
Mahindra Rural Bharat 2018
Bazaar magazine
And worked with many designers